YELLOW & PAPPA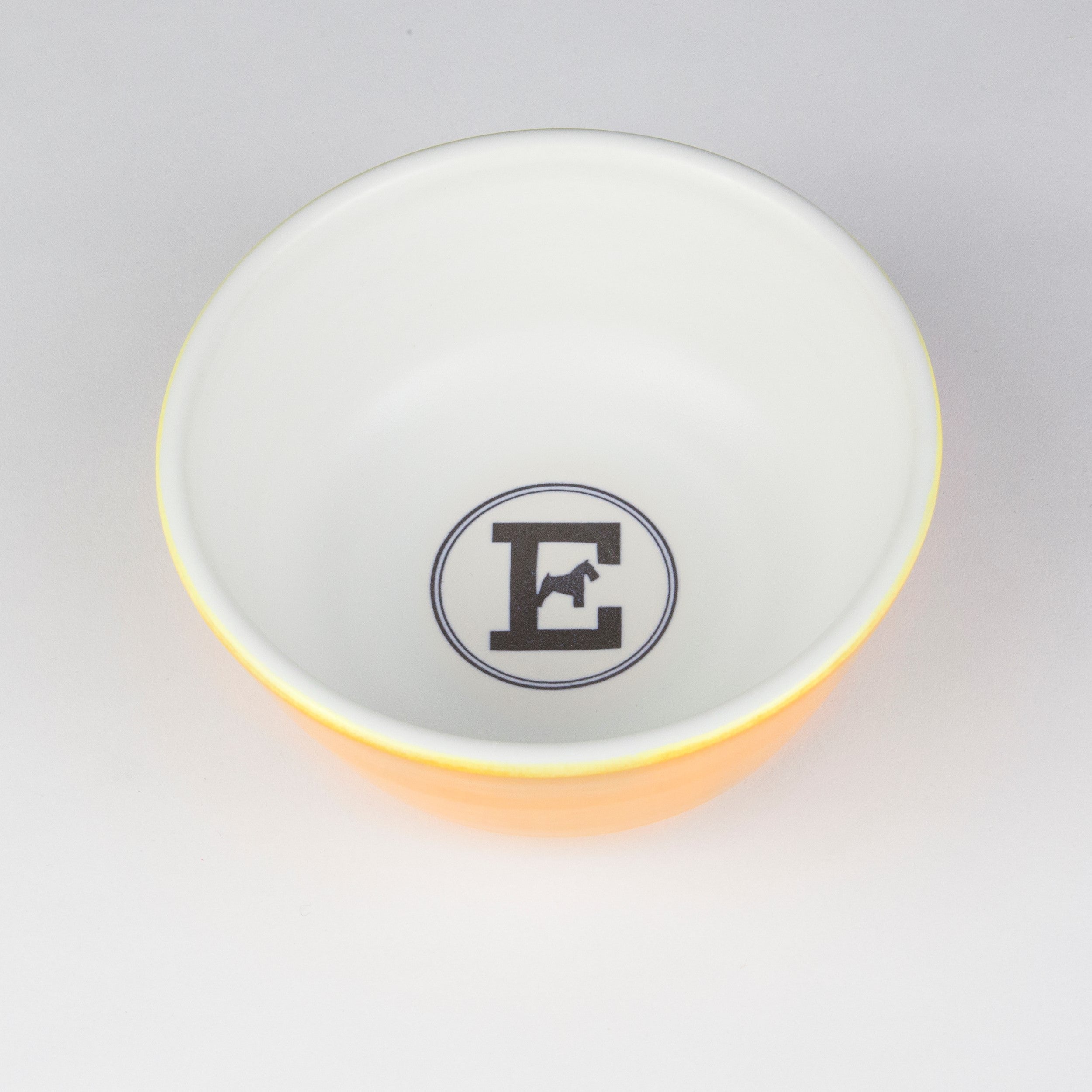 Designer: EMMA FIRENZE
FOOD BOWL FOR DOGS IN YELLOW CERAMIC
YELLOW & PAPPA, a perfect bowl for your dog's food
Food bowl for dogs, glossy yellow outside and opaque white inside. The exclusive bowls collection by EMMA Firenze was designed with the real nutritional needs of our four-legged friend in mind. YELLOW&PAPPA has a flare open upwards to to facilitate food intake.
In larger breed dogs, a higher position of food reduces the risk of dog bloat. By using extra bowls in your setup, the ideal level can be raised to aid in the best angles for your friend. Small expedients that add functionality to a winning design!
Each piece is handmade with the 'turning' technique by expert Florentine artisans in resistant ceramic, decorated with enamels absolutely free of harmful substances and embellished by the unmistakable logo printed on the bottom. A perfect gift for your best friend!
It exists in two sizes: small 16 cm in diameter and large 21 cm in diameter
Coordinated with the YELLOW&MOMMO water bowl
The bowls may have minimal differences in size as they are made with a natural material and with manual techniques, a feature that however makes them unique!
Hand-made in Italy
You will receive our products in an exclusive rigid package; alternatively you can request a precious gift packaging without any extra charge.