PUPPY - FAUSTA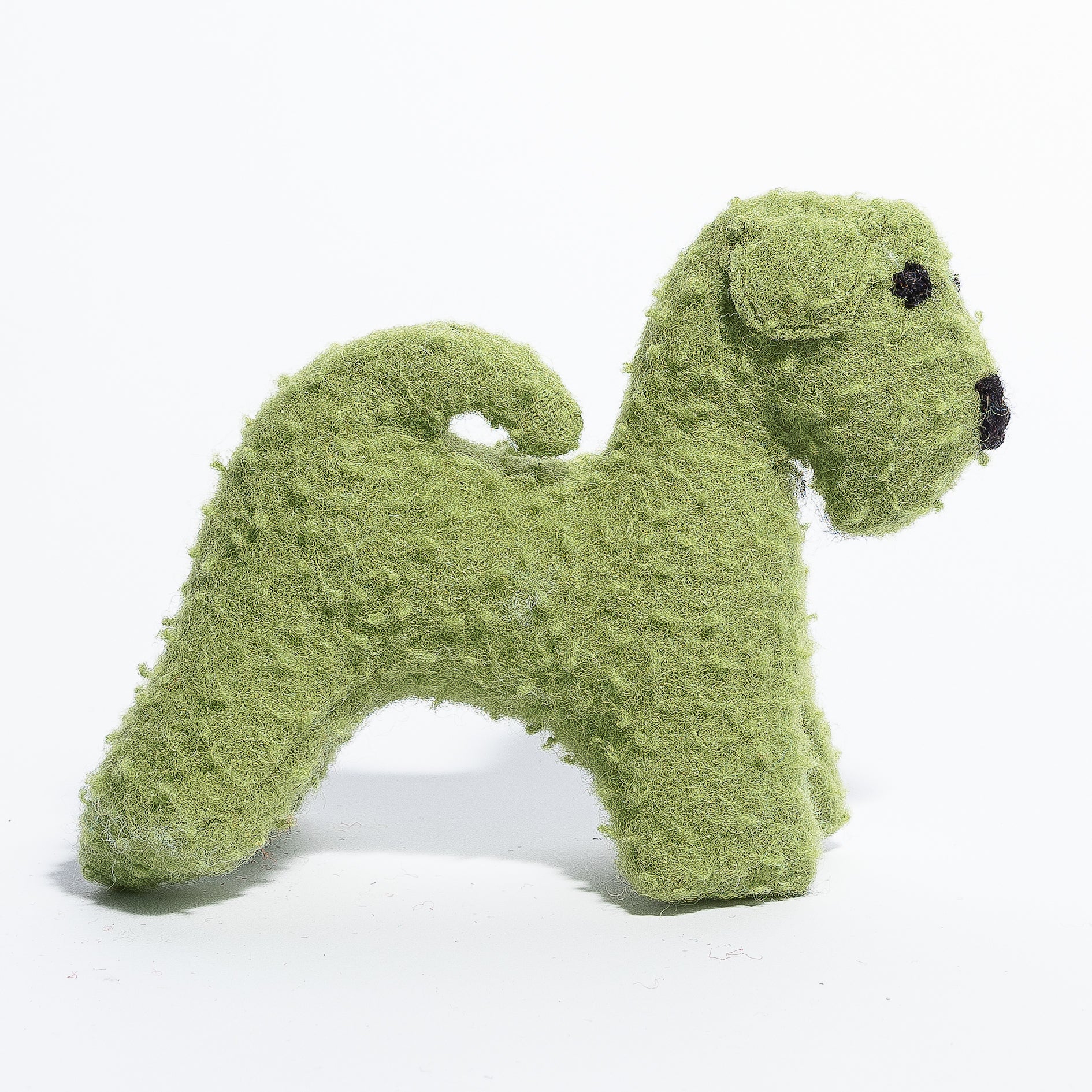 Designer: EMMA FIRENZE
SMALL DOG TOY IN CASENTINO FABRIC OF VARIOUS COLORSPUPPY-FAUSTA, the mini toy for your puppy to keep in your bag
Embroidery is free (max 10 letters) - please specify the name at the check out
A very original toy/gadget for dogs made by hand in fine Casentino fabric that reproduces the unmistakable 'Schnauzer', the EMMA Firenze logo. The puppetrepresents, on a reduced scale (measuring only 15 cm), the already known FAUSTA toy. This miniaturization, three-dimensional as well, involves a complicated, totally manual process and links the unmistakable design of EMMA Firenze to a skillful attention to artisan detail. The fabric used for this puppet for dogs has been produced in Tuscany since the Middle Ages, and is known for its peculiar characteristics of sturdiness, impermeability and easy maintenance and cleaning. Just brush it every now and then and, if necessary, wash it in cold water with neutral detergent.
You can choose this toy for dogs, to be found in your puppy's bag, among the same five color variations (crimson red, classic Casentino orange, teal blue, cerulean sky blue and apple green) proposed for the CASENTINO-CHARM to hang on your pet carrier, for perfect coordination. PUPPY-FAUSTA, the exclusive gadget to combine with the CASENTINO-CHARMS BAG.
A safe dog toy, made with non-toxic materials, both for the external fabric (Casentino) and for the internal padding (Dacron), with very resistant seams, suitable for both puppies and small adult dogs. sizes such as Miniature Schnauzer, Yorkshire Terrier, Miniature Pinscher, Miniature Dachshund, Chihuahua, French Bulldog, Toy and Toy Poodle, Pug and Pomeranian.
Handcrafted.