NUBUCK CELESTIAL - BAG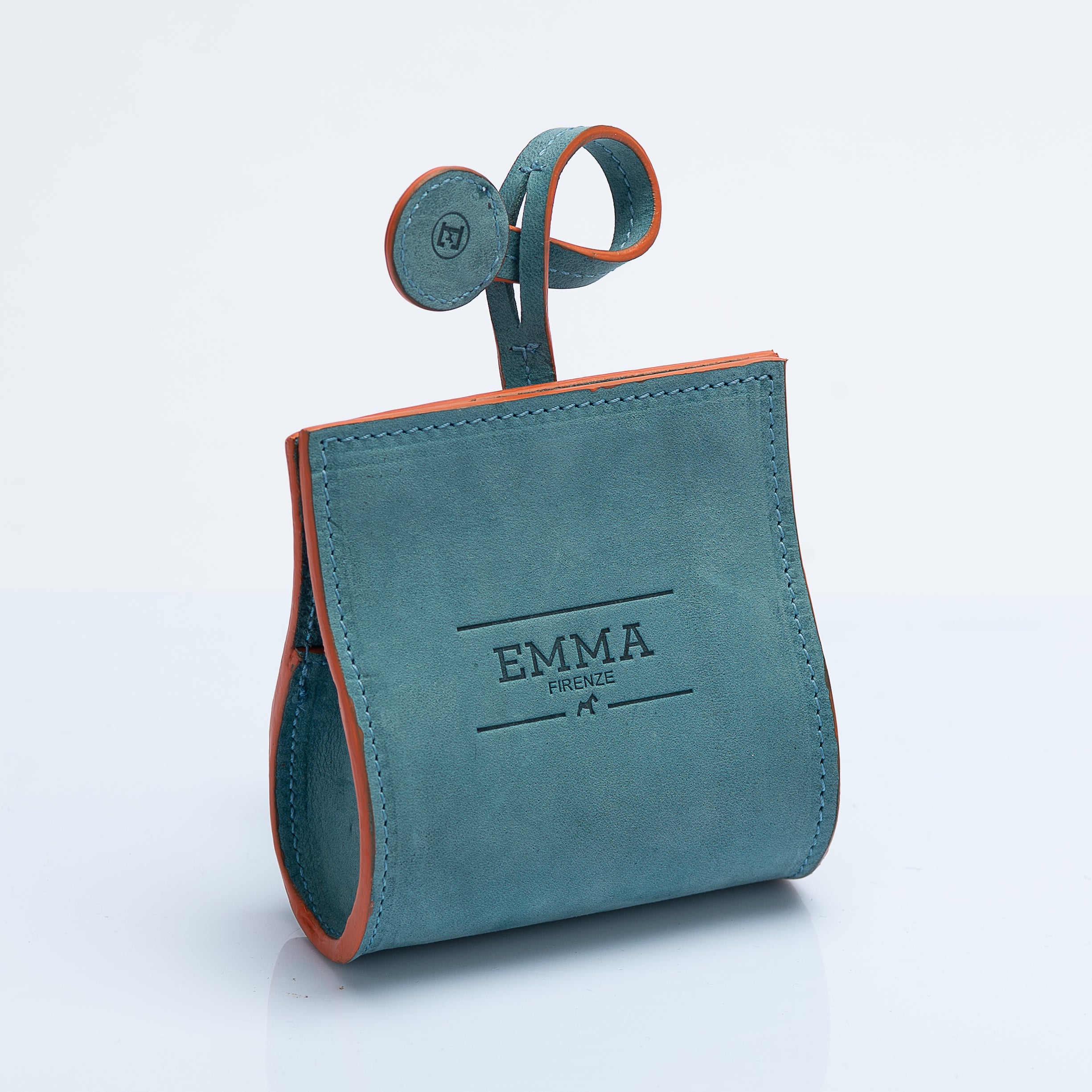 Designer: EMMA FIRENZE
DOG WASTE BAG DISPENSER IN LIGHT BLUE NUBUCK LEATHER
NUBUCK CELESTIAL-BAG, more than a dog bag dispenser, a new luxury accessory
Elegance can be present also in the small details of bon ton: the Nubuck Celestial Bag is more than a simple dog waste bag dispenser, it is part of a collection of exclusive designer dog accessories. Indispensable for a walk by the sea, on the beach, or even in town(as well as on your boat). Original and soft, characterized by the signature of the EMMA Firenze logo, they are made with the finest raw-cut nubuck with a contrasting rim.
The "celestial" light blue, a marine color inspired by summer, launches and enhances a seasonal trend, characterized by pure prestige.
The refined leather presents a strong softness that is unique to the touch, comparable to silk. The classic distinctive design of the dog waste bag holdermade by the Florentine fashion maison outlines a glamorous note, perfect for charming walks, highlighting itself as luxury accessory to be coordinated with a leash and a collar from the same collection.
A special chic detail to add to your personal outfit (it easily binds to any bag), which at the same time enhances the beauty of your French Bulldog, Dachshund, Poodle, Labrador or Jack Russel.
It is easy to clean with a soft brush.
Coordinated with nubuck celestial-collar and nubuck celestial-leash.
Reserve now for yourself (or as a gift) an absolutely new product to enrich your look! If you like to be unrepeatable, put it in your cart and complete your purchase!

Each product is entirely handmade by skillful Florentine craftsmen.