WINE RED - CLOUD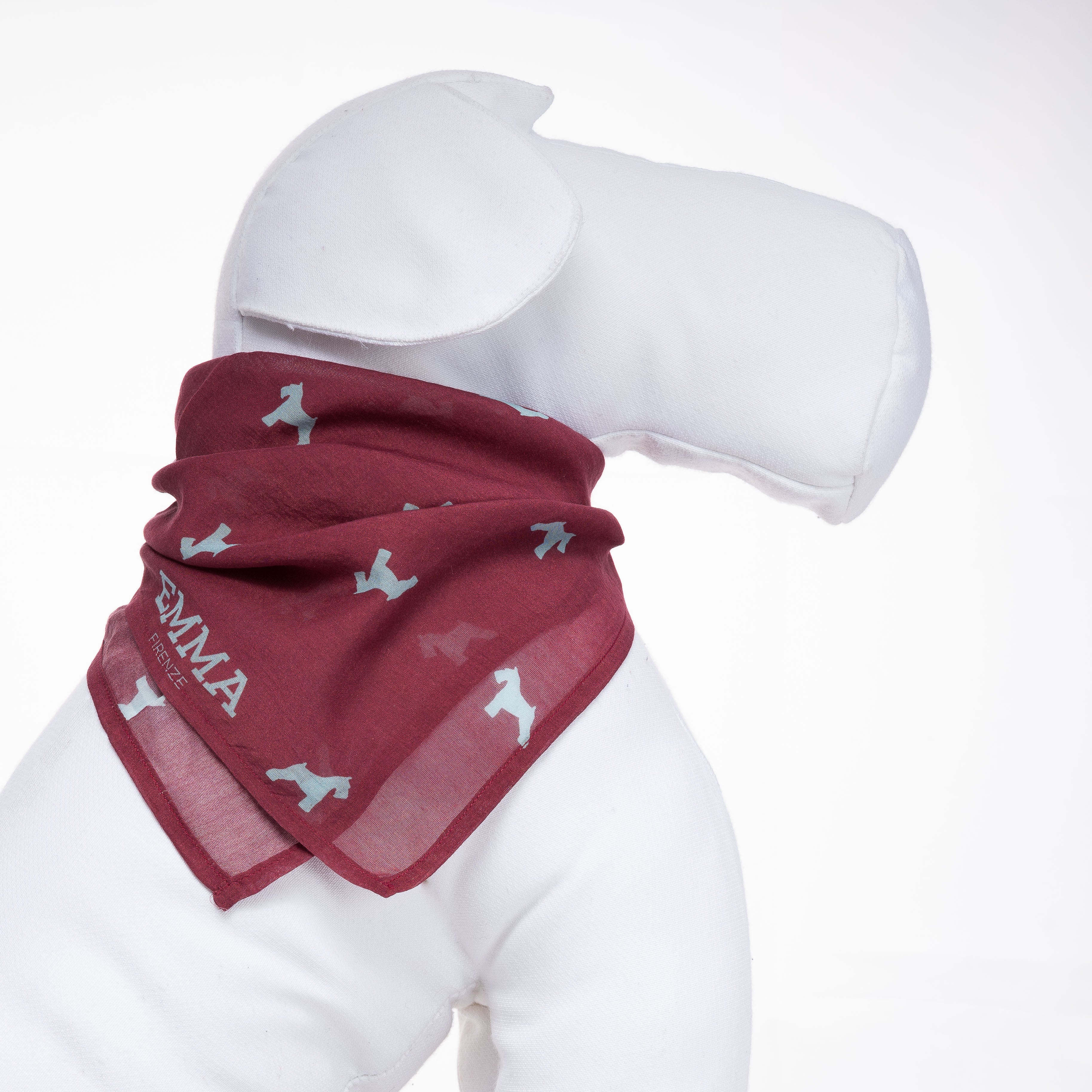 Designer: EMMA FIRENZE
SILK AND COTTON FASHION SCARF/BANDANA FOR DOGS
WINE RED-CLOUD, not only a light dog scarf
Wine Red silk and cotton georgette dog scarf, printed with the unmistakable Pale Blue EMMA Firenze 'Schnauzer' logo and hand-rimmed. It is characterized by an impalpable lightness and thanks to its dimension it can be used in different ways: as a scarf, for your four-legged friend and yourself, as an accessory for your bag, as a pocket square for your jacket or in many other ways you'll be able to discover. The bandana for dogs is accessorized with a top-stitched leather strap that allows an alternative fastening to the standard knot. A 'must-have' iconic accessory for your pet and yourself.
A perfect gift for your best friend!
100% hand made craft production.
You will receive our products inside an exclusive rigid packaging; you may request a precious gift wrapping and packaging without any extra charge.