SKY BLUE CROSS-LEASH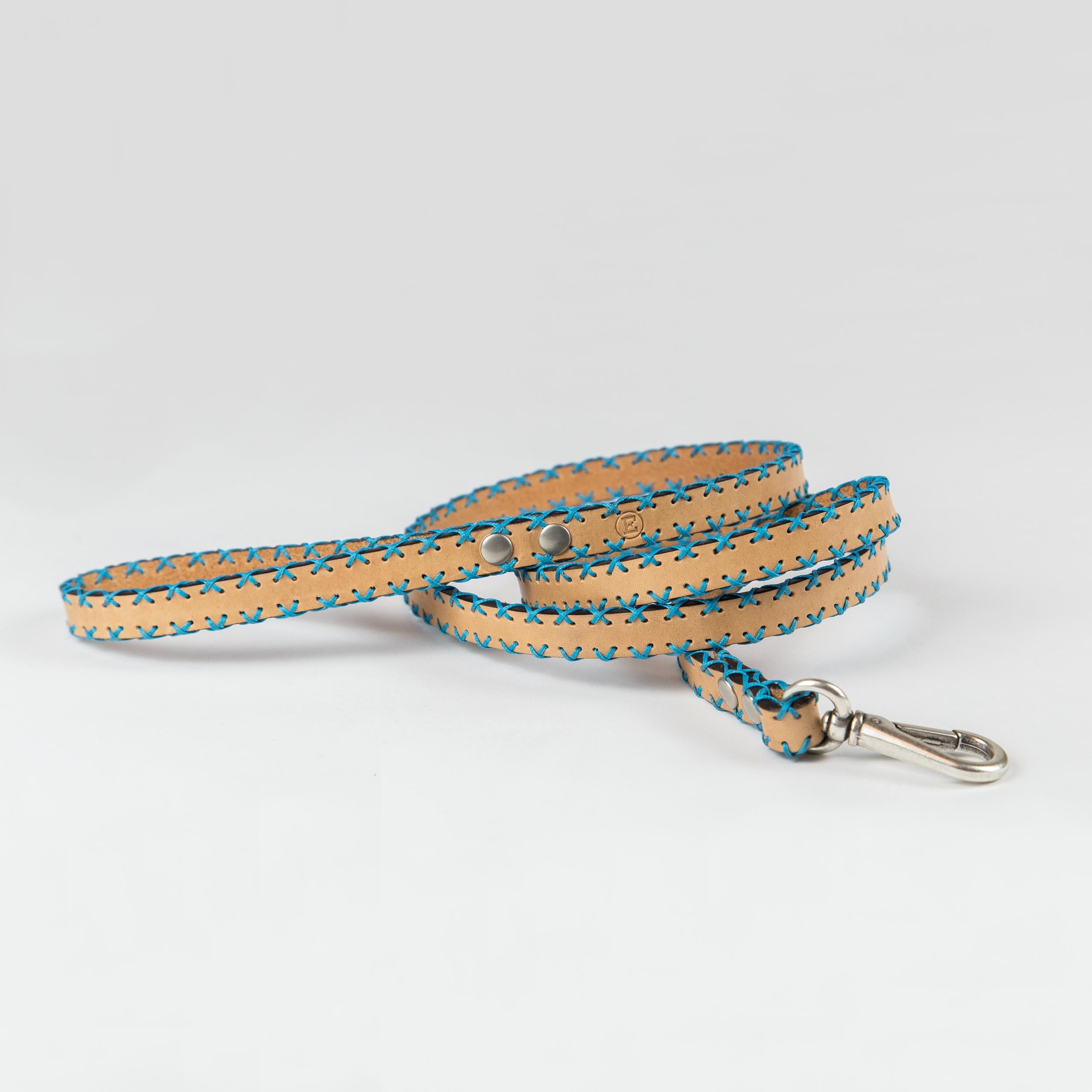 Designer: EMMA FIRENZE
NATURAL COLOR COWHIDE LEATHER LEASH WITH SKY-BLUE WEAVES
SKY BLUE CROSS-LEASH, the iconic lead for dogs by EMMA Firenze
Natural, sharp cut, oil-finished cowhide lead for dog, with waxed cotton sky blue stitching and silver plated brass accessories. Every single product is entirely handmade by skilled Florentine leather makers, from the cutting to the strong seams and waxed string threading that gives a unique character.
EMMA Firenze, in the continuous search for a sustainable production path, uses completely recyclable natural brass accessories.
Matchable with 'SKY BLUE-CROSS COLLAR'
100% handmade craft production.