PRESIDENTIAL BATHROBE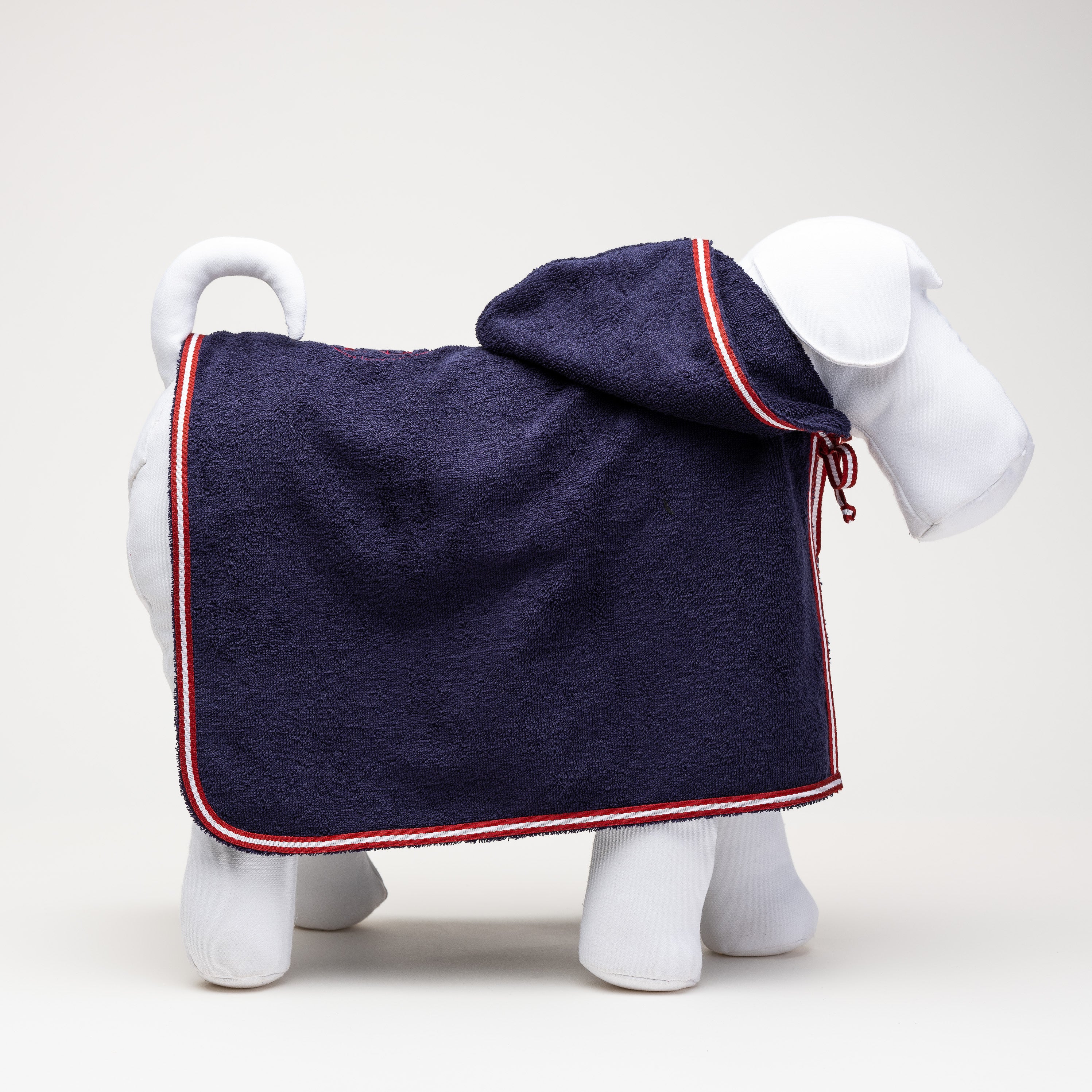 Designer: EMMA FIRENZE
PRESIDENTIAL BLUE COLORED TERRY DOG BATHROBE
PRESIDENTIAL BATHROBE, the dog bathrobe for a very special male dog
PRESIDENTIAL BATHROBE, more than a dog bathrobe, a fashion robe of absolute charm in the wardrobe of your pet. An accessory dedicated to animals living together with men and women enjoying an impeccable style, a dog bathrobe designed for those lovers of details.
After a walk outside on a rainy day, at the end of a bath or a quick shower, PRESIDENTIAL BATHROBE is the ultimate solution to quickly dry your dog practically.
Bathrobe for dogs in presidential blue terry cotton bordered with bordeaux and ivory contrast ribbon, embroidered with the charming and prestigious logo of EMMA Firenze. Very easy to wear and practical to wrap the dogs with care after bathing. Its ergonomic design allows a perfect drying.
Handcrafted.