ORANGE & FAUSTA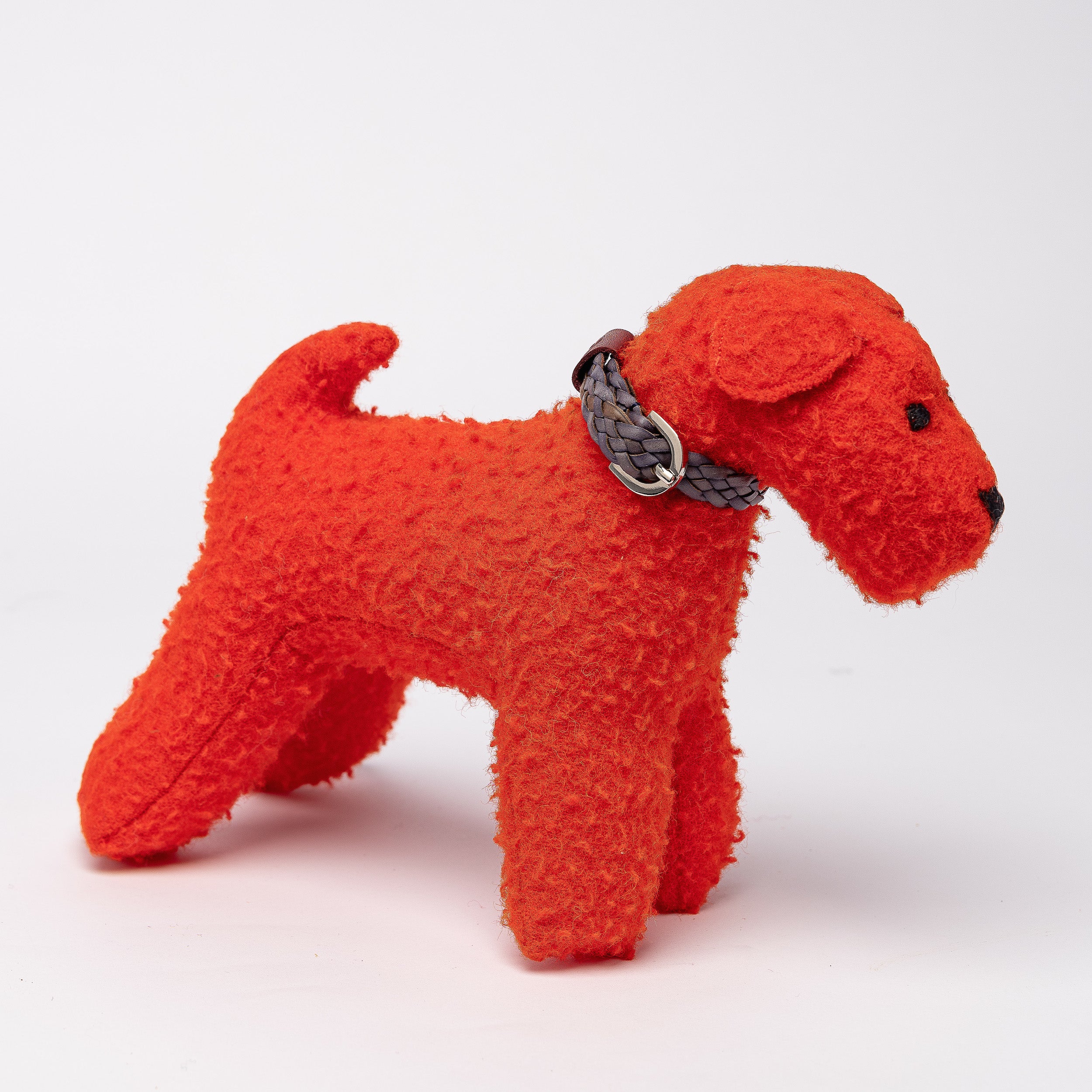 Designer: EMMA FIRENZE
GIFT TOY IN ORANGE CASENTINO FABRIC
ORANGE&FAUSTA, fashion dog toy
Original hand made dog toy/decoration in fine Casentino fabric reproducing the unmistakable EMMA Firenze 'Schnauzer' logo. A beautiful three-dimensional object that links design with a great care of the craft-made details.
The collar is made with a denim-colored soft calf leather weave with a metal buckle that can become a glamorous bracelet for you! We recommend to take it off before giving the toy to your puppy.
An ideal companion for your dog… and for you!
The Casentino fabric is produced in Tuscany since the Middle ages and still with the same procedures. Its uniqueness relies on its peculiar characteristics and strength; the fulling manufacture gives this fabric a closer texture and a partial protection from water. A perfect gift for your best friend.
100% handmade craft production.