NUBUCK FUCHSIA-COLLAR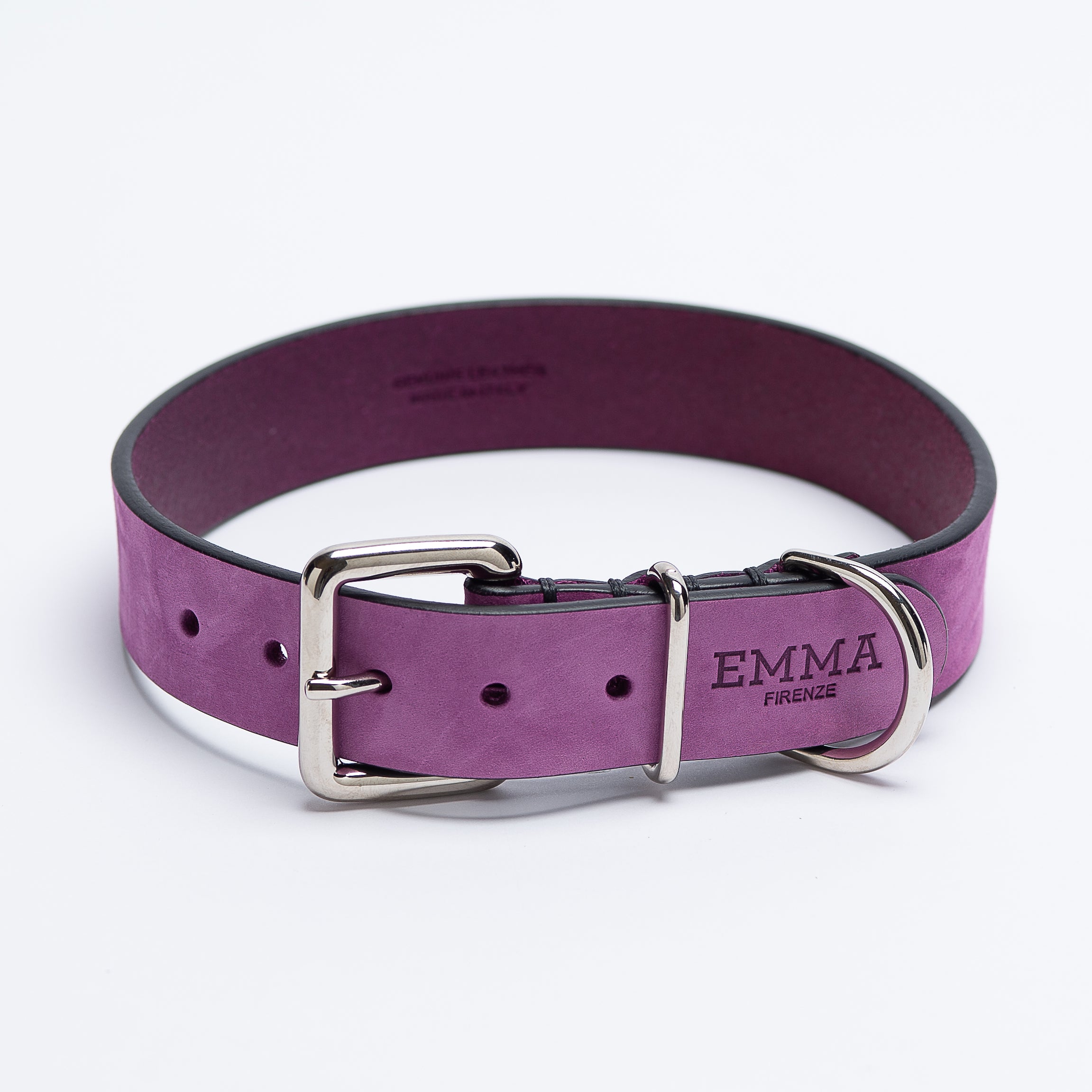 Designer: EMMA FIRENZE
DOG COLLAR IN FUCHSIA NUBUCK LEATHER
NUBUCK FUCHSIA-COLLAR, the fashion accessory for dogs that signs the new seasonal trends
We imagined these designer dog collars as they were jewels. Nubuck Fuchsia-Collar, leather collar evocative of the nuances of the Vignola's cherries, celebrating the absolute quality tradition of Made in Italy. Elegant and handmade: these leather dog collars signed by the prestigious EMMA Firenze's lettering become more precious when worn by a French Bulldog or a Dachshund, they give a refined look to Boxers, Jack Russels and Rottweilers, they make the natural qualities of Labradors and Greyhounds stand out.
Made with a luxury material, the raw-cut nubuck, they feature handcrafted seams and edges: we believe in taking care of every small details in order to embellish every product. The accessories in full polished nickel-plated brass enhances the color of your dog's collars and fur.
Nubuck guarantees a softness to the touch comparable to silk and also unique durability. Its slight elasticity also reduces the tugs on the neck of your four-legged friend, also giving maximum resistance thanks to precise stitching. The collar can be easily cleaned with a soft brush or para rubber once dry.
EMMA Firenze, in the continuous search for a sustainable production path, uses completely recyclable natural brass accessories.
Matchable with 'NUBUCK FUCHSIA-LEASH' and 'LADY MULTICOLOR-LEASH' dog leads
100% handmade craft production.