NUBUCK CELESTIAL-LEASH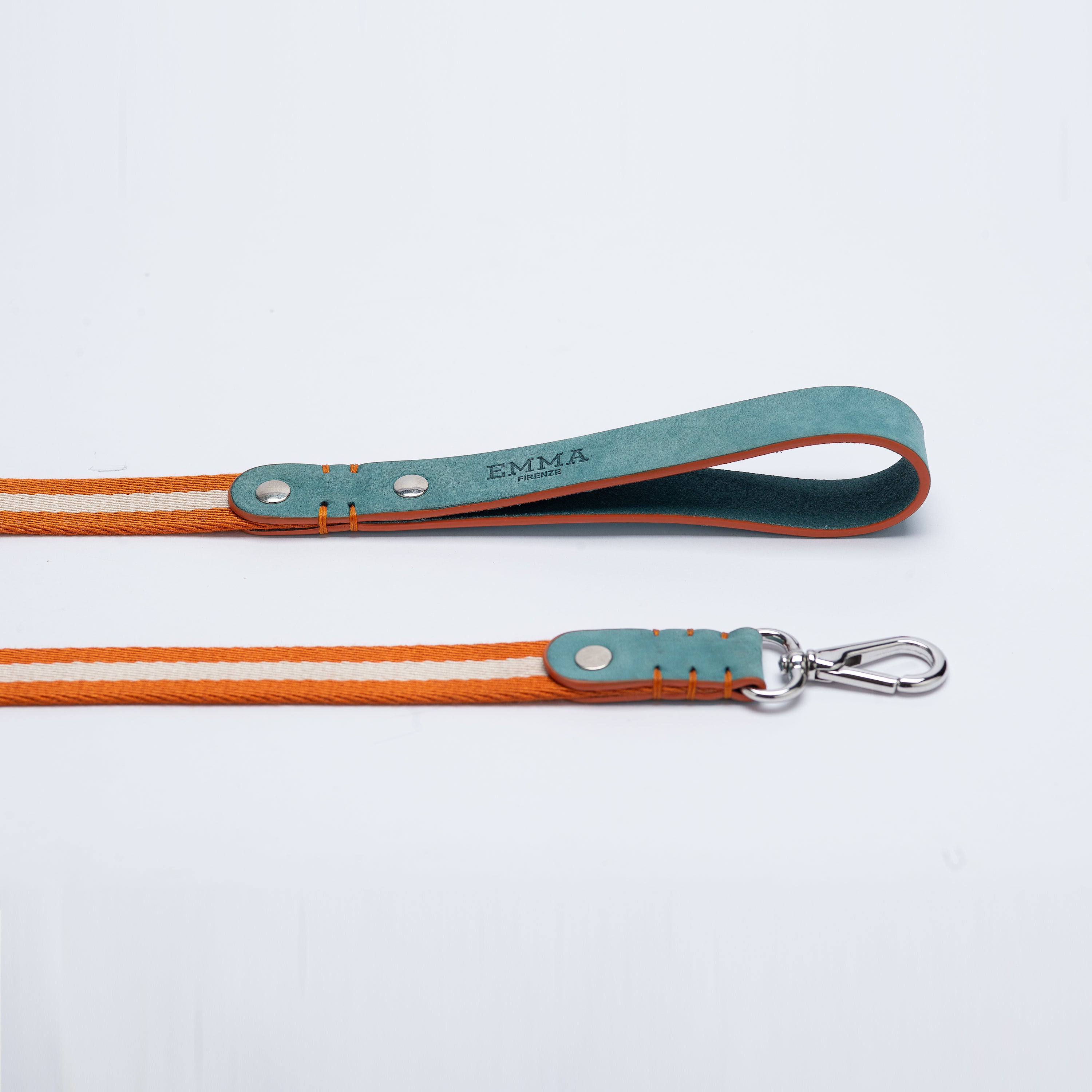 Designer: EMMA FIRENZE
DOG LEAD IN FABRIC AND LIGHT BLUE NUBUCK LEATHER
NUBUCK CELESTIAL-LEASH, chic and handcrafted accessory for dogs
Our new glamorous collection of designer dog leash (realized in Florence by the best Florentine leather artisans) reveals the authentic and exclusive style of spring and summer. A perfect marriage of minimal design and prestige, a contemporary trait destined to become a classic.
Available in two heights, 1.5 cm and 2.5 cm, to perfectly adapt to your needs and those of your dog, of any size!
The quality of the Nubuck Celestial Leash speaks through its details, starting from the raw-cut nubuck itself, combined with the contrasting stitching and edge and the black striped fabric tape.
Handmade by the finest leather craftsmen and customizable with the name of your dog, it sums up the maximum of Made in Italy, guaranteeing reliability, safety and durability.
Nubuck combines a softness comparable to silk to a unique resistance, also given by the thickness. Its elasticity reduces the strain on the dog's neck as well as on the person, making it pleasant for both.
It is easy to clean with a soft brush.
Continuous is the search for a sustainable production path, this leash uses completely recyclable natural brass accessories.
Coordinated with nubuck collars and waste bag dispenser of the same line, it is a luxury accessory for dogs, ideal for those who appreciate the chic detail.
A fashion note for your Jack Russel, an elegant presentation for your Pit bull, Golden Retriever or Spitz.
Matchable with NUBUCK FUCHSIA-COLLAR and NUBUCK FUCHSIA-HARNESS
100% handmade craft production.