Nero & Sofia Stormy Sea Abbracci Collection Dog Leash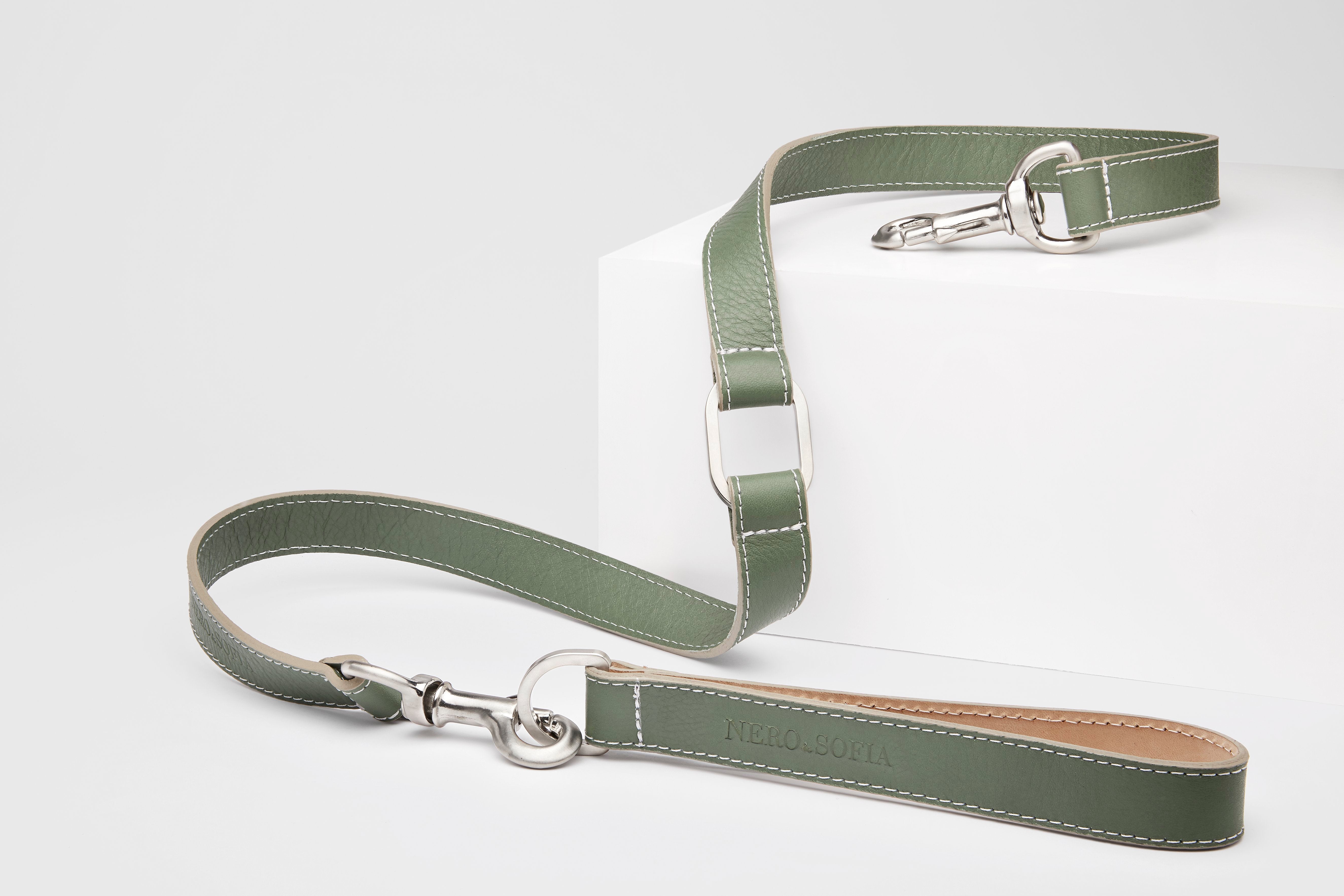 Designer: Nero & Sofia
Nero & Sofia Stormy Sea Abbracci Collection Dog Leash
The Abbracci Collection was created with the aim of reproducing in a design the embrace between your furry companion and you. Two embraces that come together becoming just one: this concept is expressed in the design of the collar buckle, as well as, in the central ring of the leash and through elegant matching bracelets for humans.
Elegant and clean this collection is a declaration of love for celebrating the bond between you and your dog.
The entire collection is handcrafted in Italy with Italian leather, tanned and treated through the most natural processes, following centuries-old traditions still today protected and kept alive by our Artisan Maestros.
This one of a kind leather, famous and recognized all over the world for its quality, is durable, soft on your dog's skin and moderately water resistant. The collars and leashes are hand stitched with care, finished with a stunning nubuck inner lining and completed with stainless steel and solid brass metals.
The Abbracci Collection comes also with a set of matching bracelets, simple and beautiful, so you can feel your dog always with you, even when you are not close. Every leash has a detachable handle that is very convenient for two or more dogs, with an inner lining made of soft Nubuck leather for a more stable and comfortable grip.
All these features make the Abbracci Collection collars and leashes a unique artisanal work of art.
TWO SIZES: 
EXTRA SMALL (for extra small collars)   Length 90 cm - 35,43 Inches; Width 1,5 cm - 0,59 Inches 
REGULAR (for small, medium and large collars)   Length 130 cm - 51 Inches; Width 2,5 cm - 0,98 Inches