Nero & Sofia OSSO - Natural Leather Chewable Bone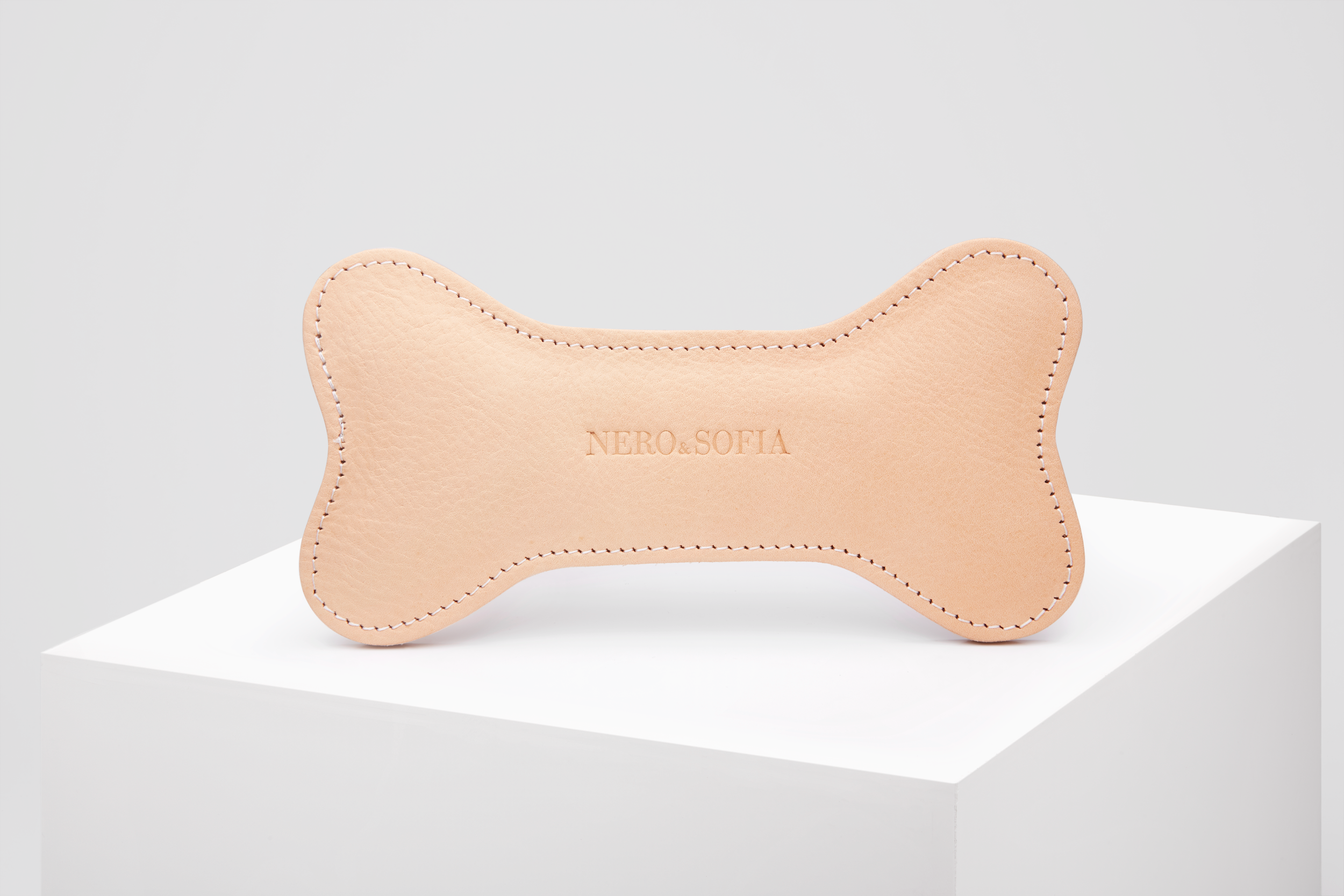 Designer: Nero & Sofia
OSSO (bone in Italian language) is a handmade and hand-sewn bone, made of natural Italian leather. It's an elastic and resistant toy, that can be bitten and chewed because is made of not toxic materials. The seam thread is natural cotton, the inside is natural sponge, the leather is not chemically tanned and dyed. 
It's an original and funny toy that your dog will love, and in case of puppies it will become your shoes savior! 
This toy is not indestructible, puppies with sharp teeth and serial shredders should be supervised at all times.
SIZE:
10 cm x 20 cm