MOON BLANKET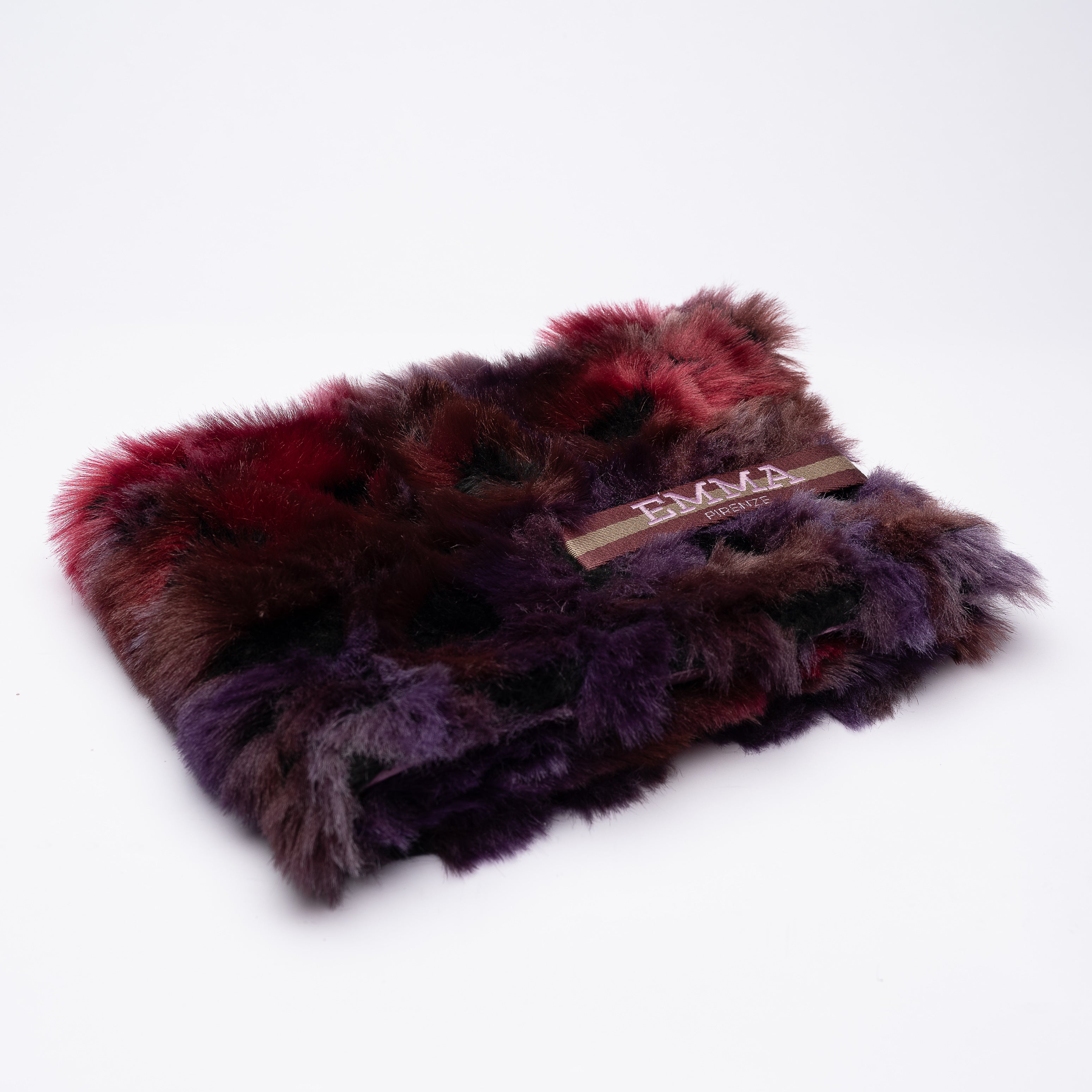 Designer: EMMA FIRENZE
DOG BLANKET IN ECO-FRIENDLY FUR AND CASHMERE
MOON BLANKET, design for your home and comfort for your dog
MOON BLANKET is the brand new double-sided dog blanket made of faux fur on one side and cashmere and wool on the other. The side in high quality ecological fur, in wine red and purple tones, is welcoming and warm, to face the coldest winters. The other side, in cashmere and wool, lilac-colored, is soft and resistant, suitable for milder seasons.
Two size variants for these dog blankets dedicated to all breeds, from our smaller four-legged friends such as miniature Schnauzer, Yorkshire Terrier, miniature Pinscher, Dachshund, Chihuahua, French Bulldog, Toy Poodle and toy, Pug to the bigger Rottweiler, Rhodesian Ridgeback, German Shepherd, Boxer, Doberman, Weimaraner, Siberian Husky, Czechoslovakian wolf dog, Bobtail.
A band, with the contrasting color embroidered brand, makes this home accessory unique and matching perfectly with every style of furniture, from the antique to the more contemporary design.
Each blanket, easily washable in water, is totally produced in our tailor shop in Florence. One hundred percent made in Italy craftsmanship, from design to materials and making! Coordinated with our dog bag CANVAS BAG & MOON-FUR
Hand made in Italy.