LEATHER - CHARM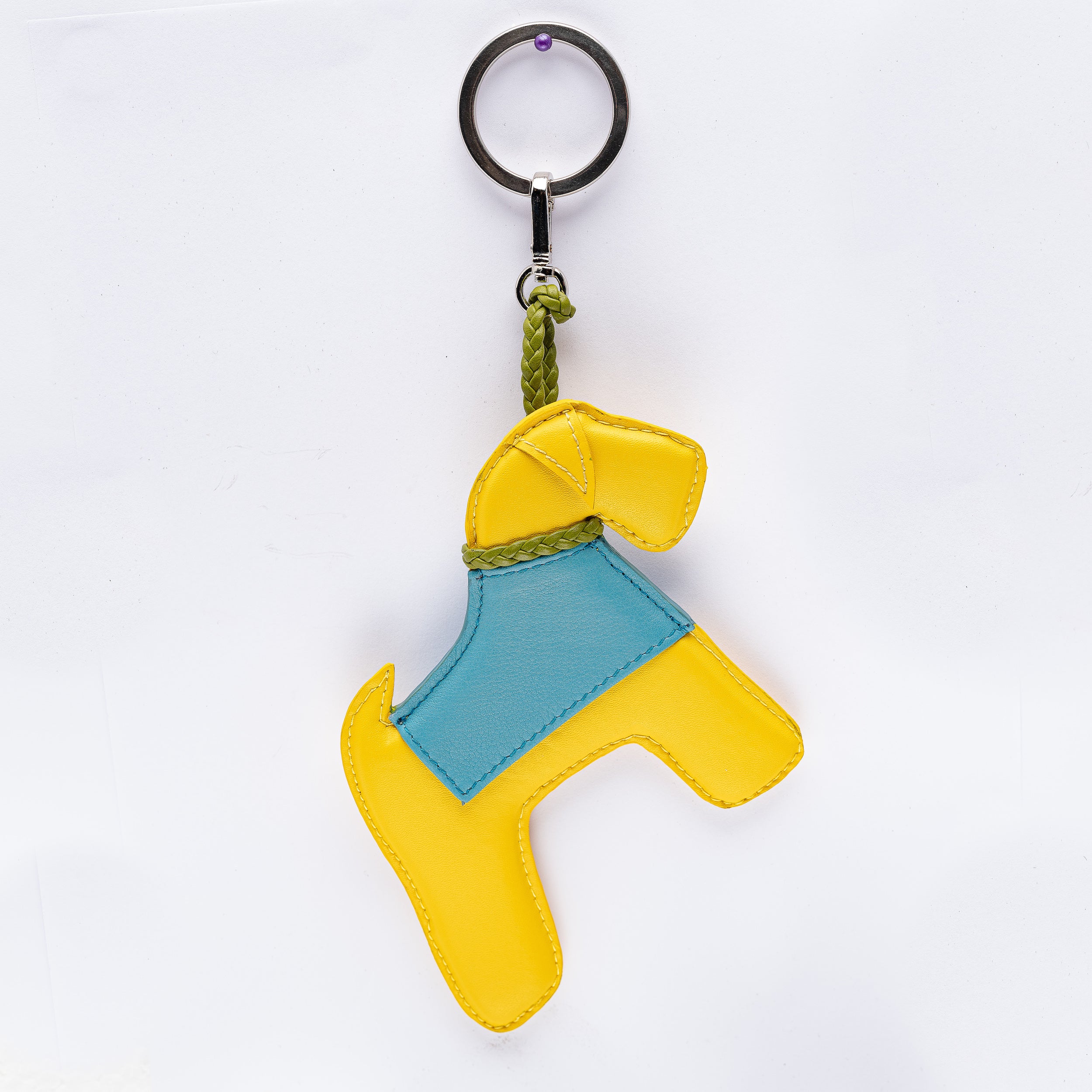 Designer: EMMA FIRENZE
PERSONALIZED CHARM AND KEYCHAIN FOR DOG BAG IN TWO-TONE LEATHER
LEATHER-CHARM, the fashion charm for your bag that can also be used as a keychain!
Bag charm and key ring, handmade in two-tone leather in 5 variants, representing the iconic symbol of the brand. The pendant is dressed in a stylized coat in contrasting color leather and personalized, if you wish, with the name of your dog, engraved in silver, which you will communicate to us. The dog, with a light padding that enhances its three-dimensionality, is sewn along the perimeter with a tone-on-tone thread and its thickness is hand painted in the same color. The coat, made separately, is then sewn directly onto the dog's body. The pendant is completed by a collar and a leash made with an acid green intertwining leather and a nickel-plated metal carabiner that allows it to be hooked to the bag. Thanks to its design, this fashion accessory is also thought of as a handy key ring that can be found in your bag in a second! The charm, in 'prime grain' leather, the most precious of all, is made entirely by hand in our Florentine laboratory.
You can have fun choosing your charm among the 5 proposed: blue/red, orange/lilac, red/blue, yellow/light blue, pink/green.
An accessory for dogs that allows you to customize your bag and make it unique and recognizable among a thousand. In the CHARM collection we also have a version in Casentino fabric: CASENTINO-CHARM.
EMMA Firenze, Italian fashion dog boutique, the lifestyle of those who live life with style.
Handcrafted.