LADY MULTICOLOR-LEASH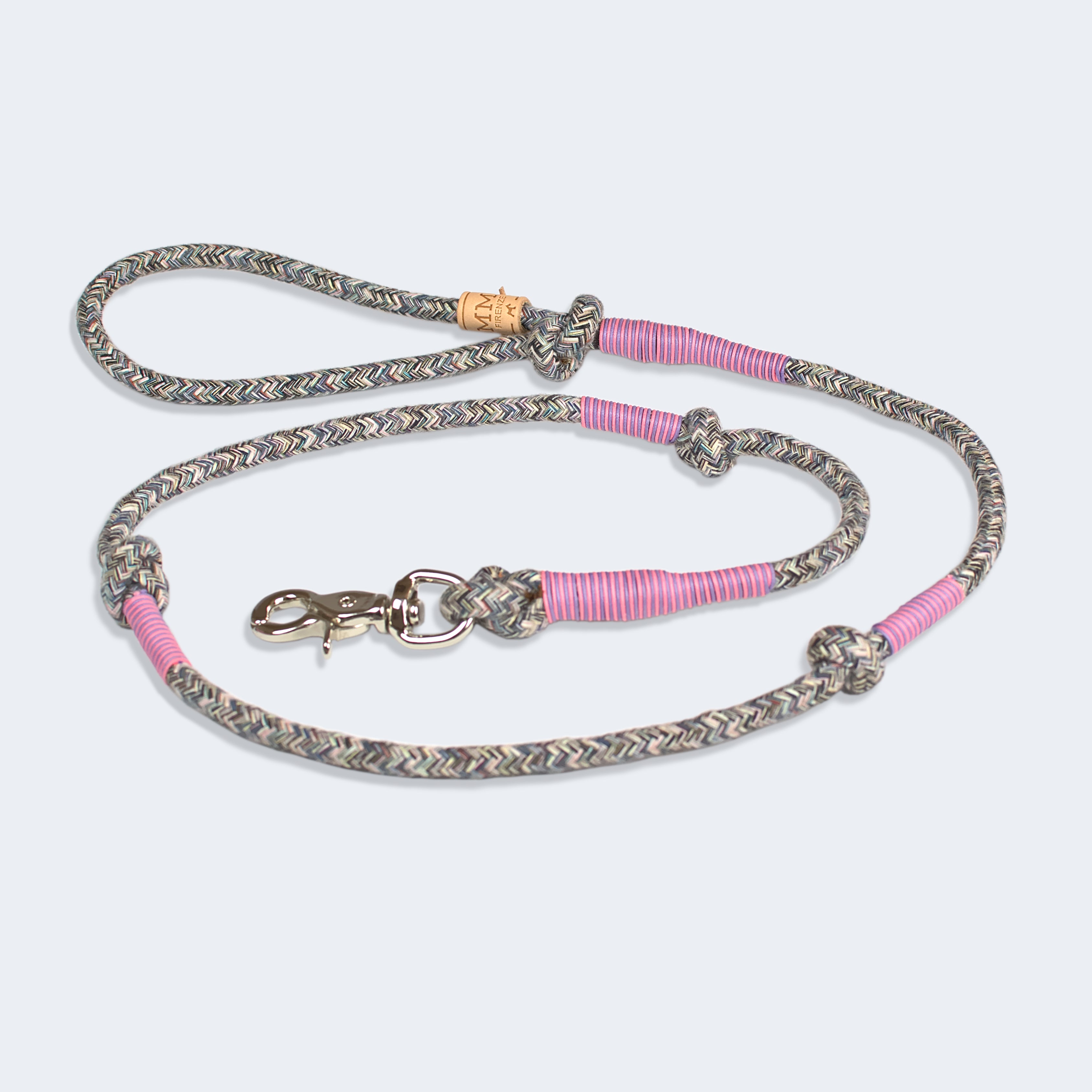 Designer: EMMA FIRENZE
ECOLOGICAL LEAD FOR DOGS IN RECYCLED COTTON
LADY MULTICOLOR-LEASH, the most innovative dog leash!
Lady Multicolor Leash, a luxury dog ​​leash for your favorite lady, perfect to combine refinement and prestige, enhancing at the top the recycled materials. The utmost attention to the environment and support for sustainable practices guide the creation of these handmade leashes, creating a modern and chic composition, a unique and original marriage between style and ecological fashion.
Lady multicolor leash is a designer's dog leash made with a cord composed of countless recycled cotton filaments of equally infinite colors (from yellow to red, from blue to black) and ligatures and waxed cord knots. The elegant snap-hook is made of solid nickel-plated brass. Soft to the touch, it reveals comfort when walking, hiking or relaxing together with your four-legged friend, offering the possibility to manage the length (and the freedom of movement of the dog) thanks to the presence of knots, which guarantee a safe and comfortable grip.
Tested by our experts and approved for its high quality, you can match it with the Nubuck Fuchsia Collar.
Handmade in Italy from the best Florentine artisans and entirely washable in water, it is designed to be almost indestructible and durable.
Ideal to embellish the look of your Lady, your female dog (from big to small sizes): Boxers, Dachshunds, Border Collies, Jack Russels, Labradors, Golden Retrievers, Carlini, Pitbulls, Spitz or Maltese.
Matchable with 'NUBUCK FUCHSIA COLLAR'
100% handmade craft production.