GREEN SAFFIANO-LEASH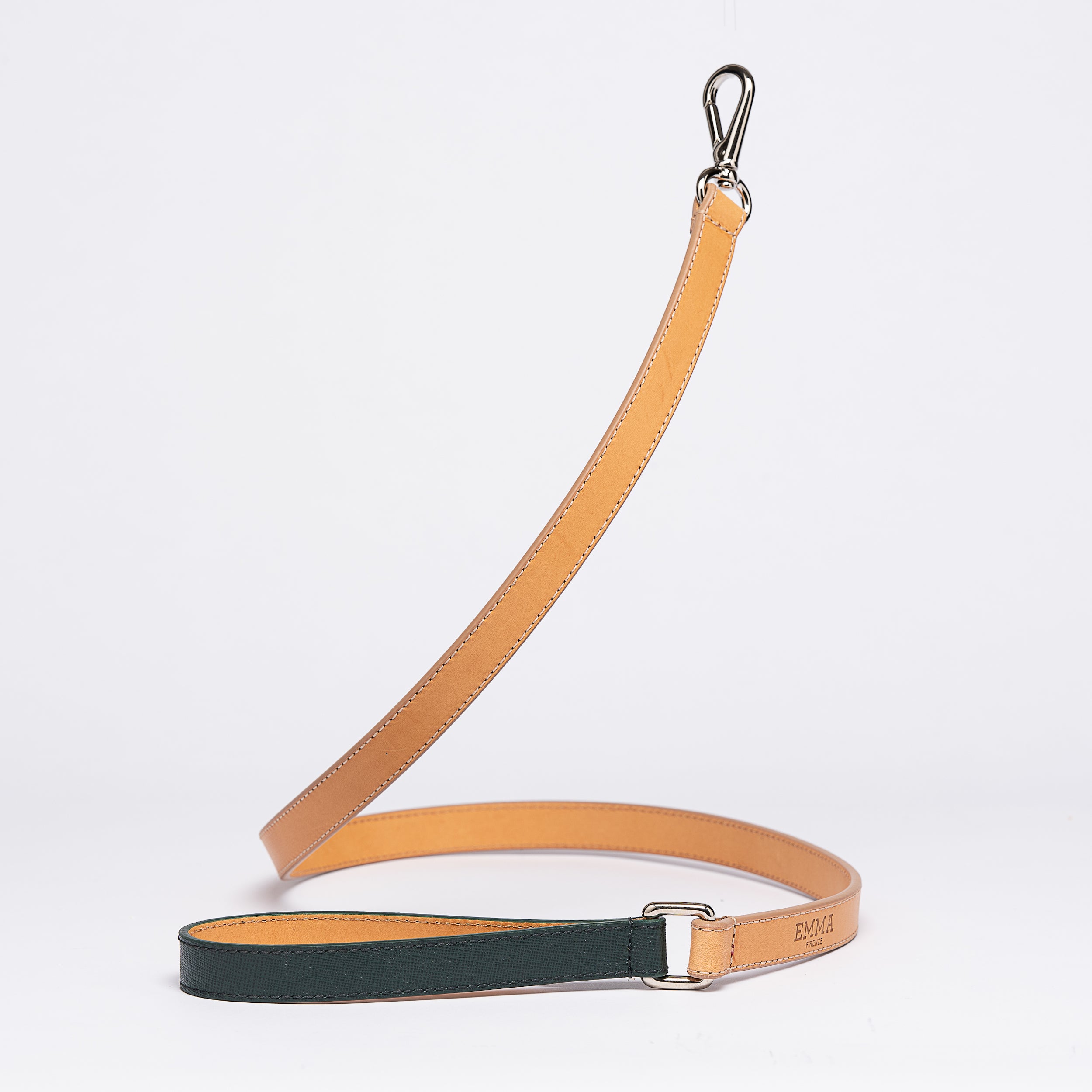 Designer: EMMA FIRENZE
LEASH FOR DOGS IN GREEN SAFFIANO LEATHER AND NATURAL COWHIDE LEATHER
GREEN SAFFIANO-LEASH, the extreme luxury dog lead with an eye to practicality
These new luxury dog leads are made of forest-green Saffiano leather and natural cowhide and enriched with accessories in solid nickel-plated brass.
Saffiano leather is obtained from calfskin through expensive and complicated steps and is characterized by the particular " scratched " texture. The material, produced solely in the Tuscan leather district, is printed, pigmented and waxed through 12 processing steps that make it "three-dimensional", multi-tone, and rich to the touch. The end result is a refined leather, capable of ensuring perfect resistance to water, scratches, the passage of time and external agents that could stain it, without however sacrificing great elegance.
Green Saffiano-Leash, a unique and inimitable dog leash, very resistant but with great aesthetic value. Give your four-legged friend this magnificent luxury accessory that does not indulge in ostentation.
This product can be coordinated with the GREEN SAFFIANO-COLLAR collar. Create the perfect combination for your dog! This leash, thanks to the excellence of the materials and the skilled workings of the Florentine leather craftsmen, guarantees elegance, class and is destined to last over time.
Green Saffiano-Leash is suitable for all dog breeds, such as Dachshunds, Maltese Dogs, Jack Russel, French Bulldogs, Poodles, Chihuahuas, Greyhounds, Pinschers, Pugs, Beagles, Boxers, Bull Terriers, Dobermans, Dalmatians and Weimaraner.
Handcrafted by hand.