FOR BIG PET-NATURAL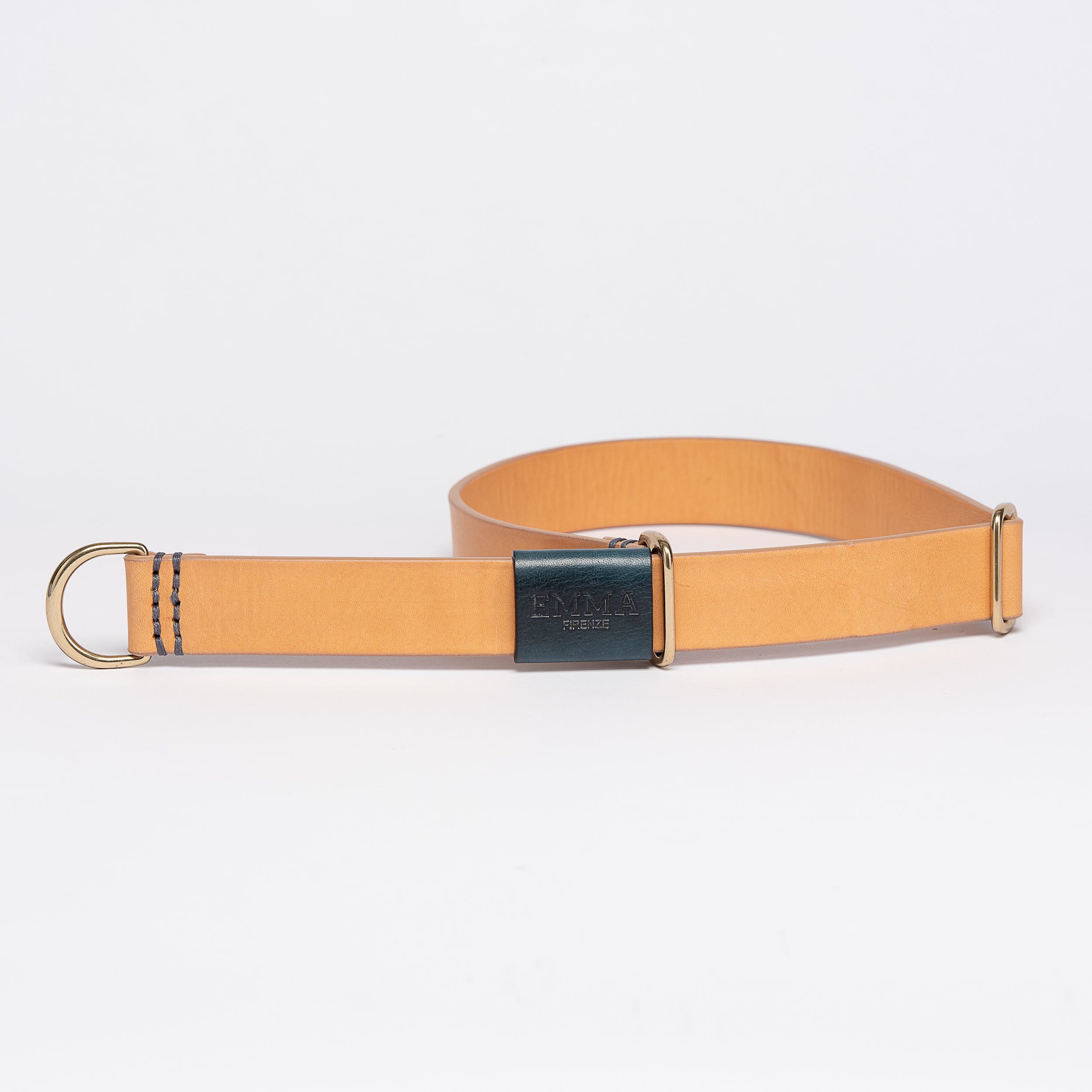 Designer: EMMA FIRENZE
SLIDING COLLAR FOR DOGS IN NATURAL LEATHER
FOR

BIG PET-NATURAL, the safe collar you've been waiting for
For the "big ones", EMMA Firenze has designed a collar for dogs that can be adjusted and manages to 'dress' up to a neck with a circumference of 60 cm. Made of fine natural sharp-cut leather with a ton-sur-ton edging, accessories in solid natural brass and block in teal blue color of the same color as the resistant hand-made stitching made. It is not a sliding or choke collar but a practical collar that fits the neck of all large dogs.
EMMA Firenze, in the continuous search for a sustainable production path, uses completely recyclable natural brass accessories.
Can be combined with a SHORT FOR BIG-NATURAL dog lead for a perfect functional and aesthetic combination.
The design of this designer collar, with a height of 3 cm, the considerable thickness of leather and the solid accessories in solid brass make the collarabsolutely resistant to any tension of the dog without causing even the slightest throttling trauma. Comfort and safety for sturdy and exuberant dogs! A trendy collar for bigger puppies!
Suitable for large dogs such as Danes, Rottweiler, Rhodesian Ridgeback, German Shepherd, Argentine Dogo, Bullmastiff, Boerbooel, Doberman, Weimaraner, Siberian Husky, Czechoslovakian Wolf-dog, Bobtail
For Big Pet-Natural is packaged by hand by the most skilled artisans of Florence, which makes this accessory for dogs precious and unique object.
Hand-crafted, Made in Italy