CASENTINO-CHARM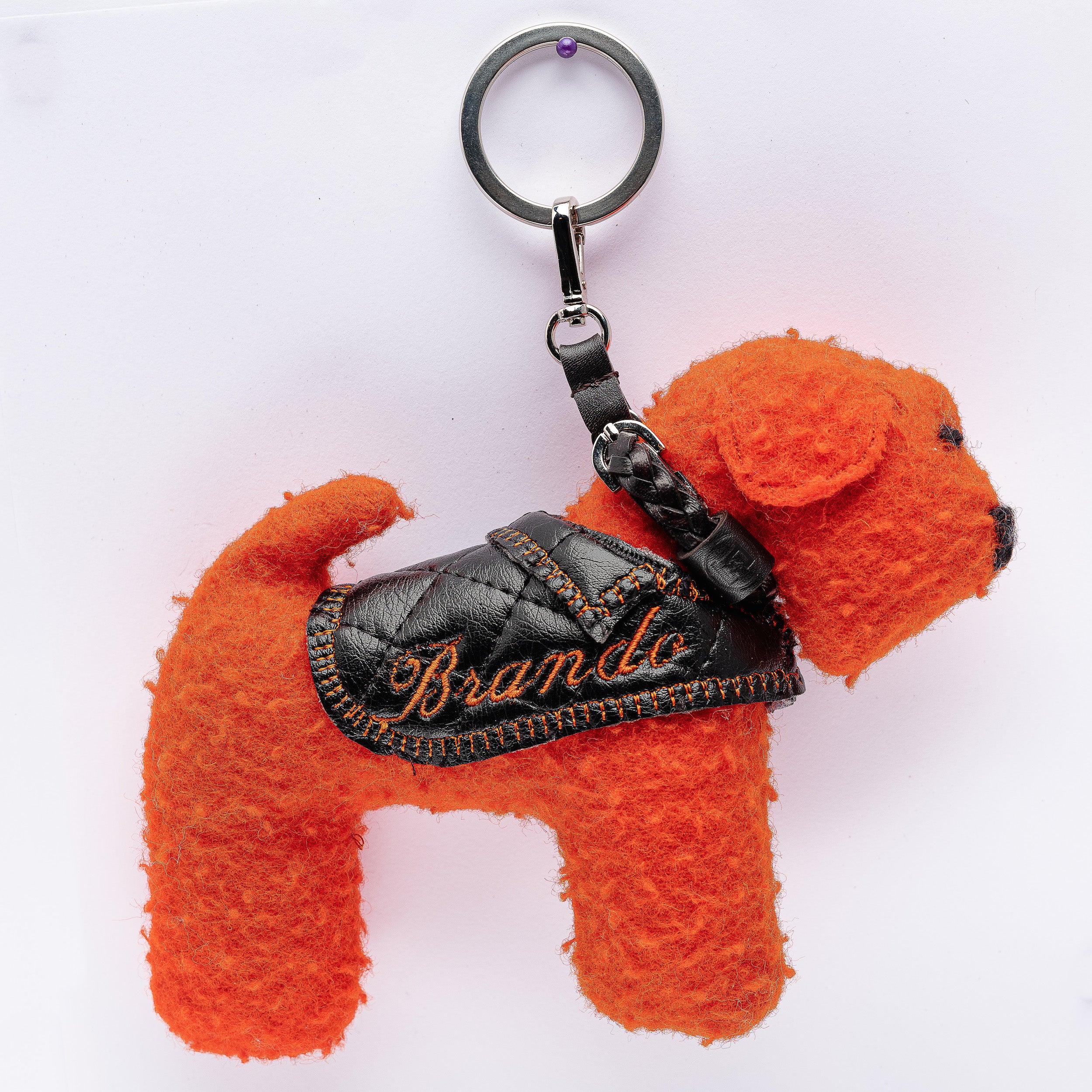 Designer: EMMA FIRENZE
PERSONALIZED CHARM AND KEY RING IN CASENTINO FABRIC
Embroidery is free (max 7 letters) - please specify the name at the check out
CASENTINO-CHARM, the charm for your bag that you can also use as a keychain!
Bag charm and keychain, handmade in Casentino fabric in 5 colors, representing the iconic symbol of the brand. The pendant is dressed in a quilted faux leather coat, edged with blanket stitch in the same color as the fabric and customized, if you wish, with the embroidery of your dog's name that you will communicate to us.
You can have fun choosing your charm among the 5 proposed: crimson red, classic Casentino orange, teal blue, cerulean light blue or apple green.
This charm, made entirely by hand in the EMMA Firenze tailor's shop, is embellished with a micro collar in black intertwined leather with a nickel-plated metal buckle with logo and a small leash in the same material that allows it to be attached to your bag thanks to a mini carabiner. Due to its design, this fashion accessory is also thought of as a handy key ring that can be found in your bag in a second! This miniaturization of our 'Faustina' dog toy in Casentino (measuring only 14 cm) is the result of a very complex manual production and, despite its proportions, requires hours and hours of careful work of high craftsmanship.
An accessory for dogs that allows you to customize your bag and make it unique and recognizable among a thousand. In the CHARM collection we also have a two-tone leather version: LEATHER-CHARM.
Casentino is a fabric dating back to the Middle Ages and still produced with the same characteristics of the past and stands out for its uniqueness and resistance.
EMMA Firenze, Italian fashion dog boutique, the lifestyle of those who live life with style.
Handcrafted.